Endmill with exchangeable heads for reduced tool change time
Choose the best head-shank combination for your endmilling operation
Minimize setup time while maximizing your productivity
Features
1. Wide range of geometries
• 45 kinds of geometries are available. The head indexing is easy and highly accurate with the precision thread.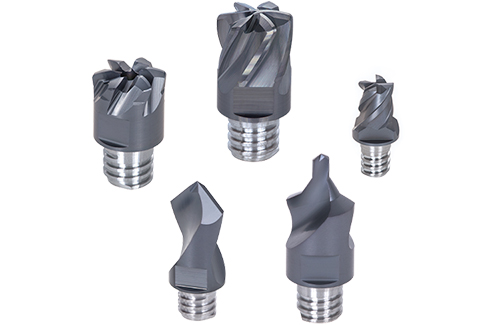 2. Three kinds of shank material
• Users can choose the most suitable combination according to the machining parameters, length and application required.
3. No setup time
Machine downtime is decreased considerably. Simplified setup since only the head is indexed.
4. High accuracy and repeatability
Repeatability and accuracy are maintained due to full contact of both taper and face.
Inquiry - Tung Meister
Fill out the form below and we'll be in touch soon.