Solid carbide boring bar for small-diameter turning
Extra-fine cutting edge offers high-precision machining for a wide range of internal applications

Features
1. Strong cutting edge
Optimized geometry and coating surface.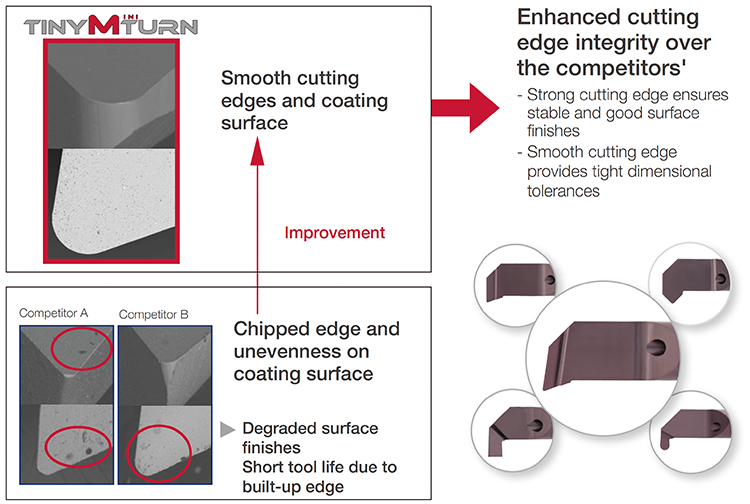 2. Enhanced lineup for a variety of turning operations of small-diameter holes
Full lineup with 146 items of solid carbide boring bars – Minimum boring diameter : øDm = 0.6 mm
3. High precision collet chuck sleeves
Functional TinyMiniTurn sleeves ensure stability in boring of small-diameter holes.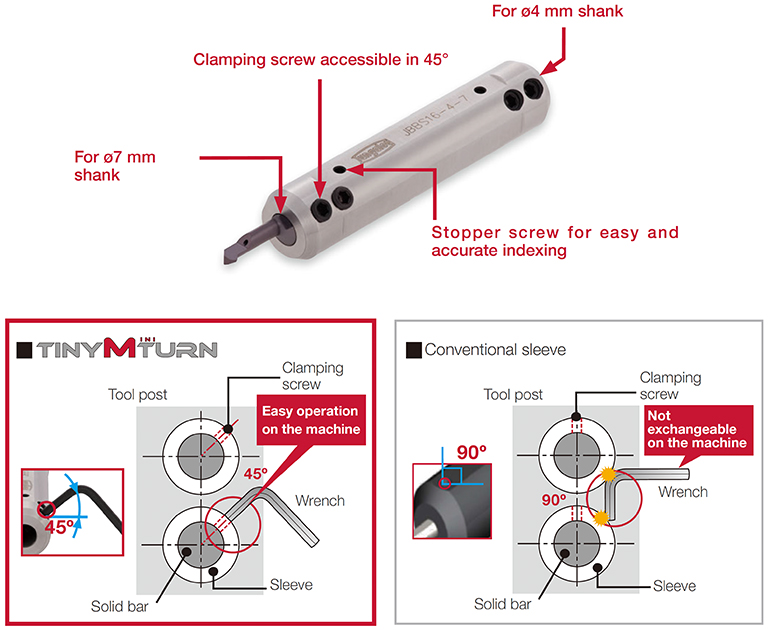 Inquiry - TinyMini-Turn
Fill out the form below and we'll be in touch soon.